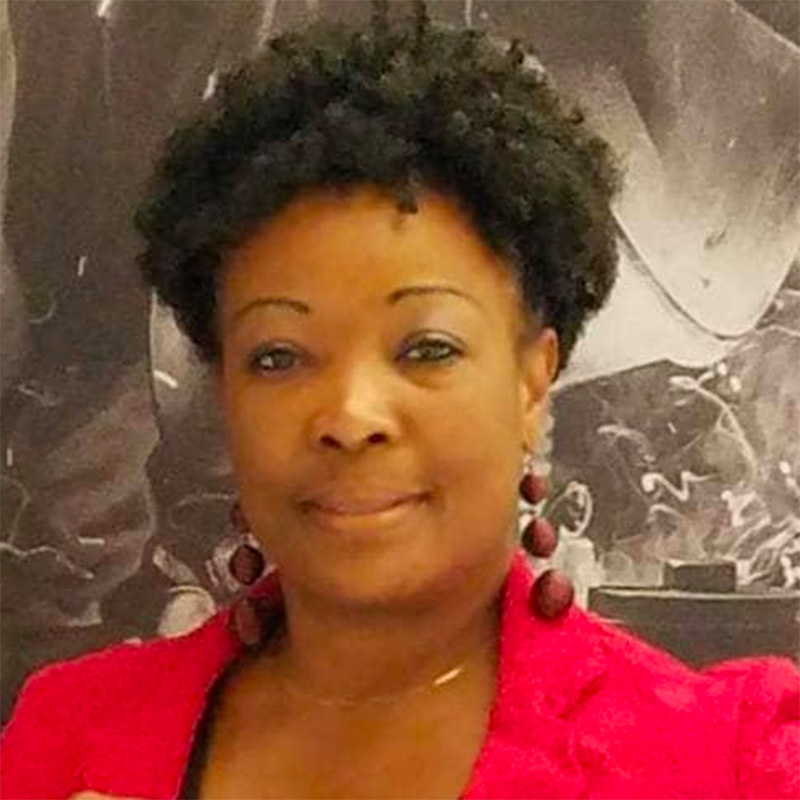 Adiza Harruna
GWAG President, 2018 to 2020
---
Adiza Harruna joined The Ghanaian Women's Association of Georgia (GWAG) in October 2007 as one of 13 founding members of the organization. Adiza is an ardent philanthropist and a fervent believer in community service. Adiza served in various leadership capacities and was influential in promoting the mission of the organization.
She has served in the following lead roles: 2007-2008 - Founding secretary and member of the Inaugural Planning Committee, 2008 -2010 - Public Relations Officer, 2010-2015 - Secretary, 2015-2017 - Vice President and chair of the Youth Committee, 2018-2020 – President. Adiza is a pragmatist, an exemplary leader and an all-time fundraising award winner at GWAG. In 2018 she was awarded an Honorary Doctorate for Leadership, Local Community Service and Global Philanthropy by The National Service Program (GA).
Over her 2 year tenure as President of the GWAG, Adiza's all inclusive leadership style made it possible for GWAG to raise record amounts of funds to support the organization's community outreach endeavours. Under her leadership, 15 maternity wards benefited from donations of medical equipment and supplies with acknowledgements as follows: 2018 - Donation to and adoption of Oda Government Hospital, donation to Adaklo, Ho West, Ho Central Healthcare Centers and Brenu Health Center. 2019 – Donation to and adoption of the Ward at Tamale Teaching Hospital, donation to Ejura, Atibie,Tema Hospitals and the Cape-Coast Teaching Hospitals.
2019-2020 – Adiza and her team collectively raised record amount of funds for the support of the maternity wards at Akosombo Government Hospital, Danfah Healthcare Center, Nkaseim Healthcare, University of Cape-Coast Teaching Hospital and 37 Military Hospital Children's Ward. 2018 - 2020 - Under Adiza's Leadership the organization's need based education Scholarships increased to support additional female students in Georgia USA. GWAG was also able to double its community and outreach initiatives within disadvantaged local communities. Adiza's passion and personal drive towards mentoring the youth for leadership and for an understanding of their fundamental civil rights led her to standardize active participation by the youth in all GWAG service projects.
Adiza is a full time Automation Systems Engineer and a mother of three wonderful children who thoroughly enjoys time with family. She also loves brisk walking, traveling, cooking and photography.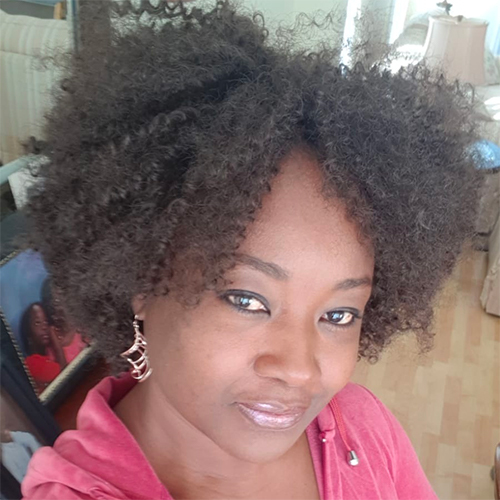 Agnes Hayfron Barnor
GWAG President, 2015 to 2017
---
Agnes is an avid believer in the tremendous impact that can happen when women work together towards a unified and common purpose. Driven by this philosophy, she jumped at the chance to collaborate with 13 other Ghanaian women in Atlanta to form GWAG in 2007. As the Chairperson of the Organizing Committee, Agnes led the team in developing a framework for its operations, shaping its general mission to support women in underserved communities, and successfully obtaining nonprofit status for the organization.
Following the group's inauguration in 2008, she served as its Vice President, and Chairperson of the Business Development committee until 2010. Together with the team, the first-ever business directory for the Ghanaian community in Atlanta was created and launched. From 2015-2017, Agnes again accepted to serve as President, where she steered the focus of the organization to its current signature program of maternity healthcare and the adoption of wards in Ghana.
With a mission to further enhance the organization's effectiveness, GWAG was registered as an NGO in Ghana to complement its fundraising efforts in the US as well as efficiently coordinate logistics for projects. Other key initiatives include: Friends of GWAG – a monthly subscription that funds part of the organization's projects; Cultural Ambassador scholarship – annual scholarship program for female High School and College students of Ghanaian descent resident in Georgia.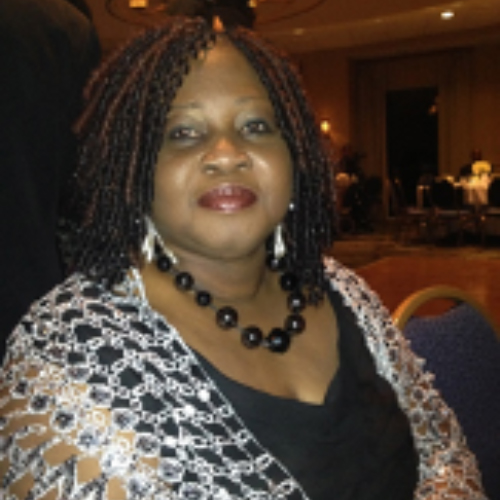 Evelyn Davis
GWAG President, 2010 to 2014
---
Ms. Davis, a native of Ghana, West Africa, received her elementary/middle and secondary education in Cape Coast and Ashanti Mampong St Monica's Boarding School respectively. She continued her education by earning both her nursing and business degrees in England. An entrepreneur by nature, Ms. Davis pursued a Professional Bridal Consultant Degree through A.B.C. (Association of Bridal Consultants) located in the USA.
Currently, she is a community advocate, whose passion is the empowerment and welfare of women and children. She is involved in several community programs, projects and issues with goals of improving the lives of impoverished people in Africa. She served as the President of the Ghanaian Women Association of Georgia (GWAG) for five years. The Ghana Women's Association of Georgia is a 501©3 organization which she co-founded in 2007, whose main focus is to benefit women and children in the United States and Ghana. Ms. Davis also served as President for the Ghana Council of Georgia whose mission is to bring positive exposure to Ghana, its people and culture. She was also the Vice President of the African Association of Georgia USA.
Ms. Davis is the founder and owner of Beauty Box Signature Events and BBox Fashions, an internet based fashion boutique. Her goal is to demonstrate that along with mastering the art of advocacy, women must learn the skill of self-determination.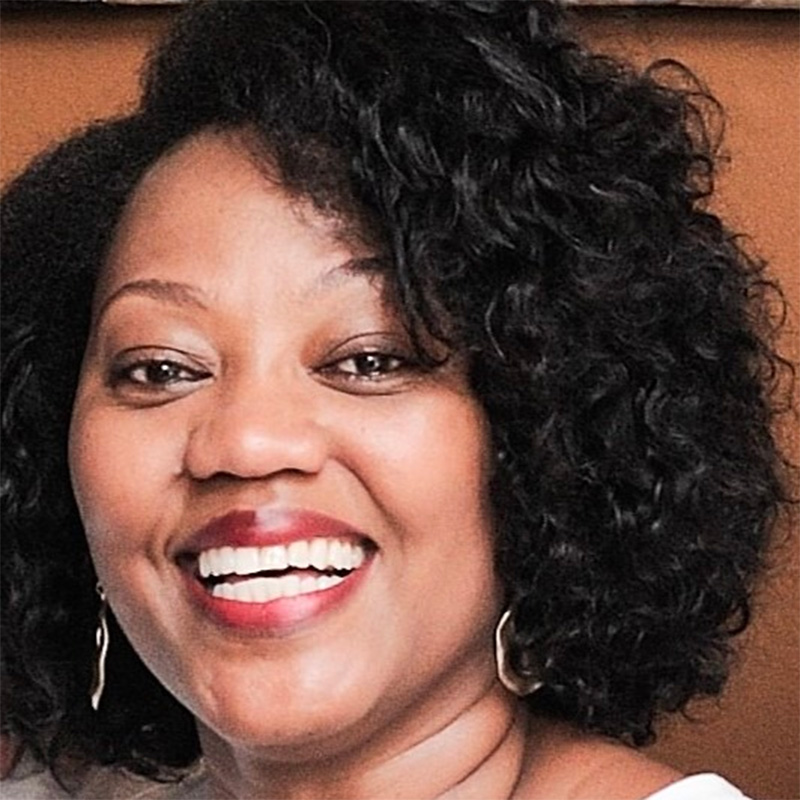 Lady Pearl Aidoo
GWAG President, 2008 to 2010
---
Lady Pearl Aidoo is a married mother of four children; two boys and two girls. Born and raised in Ghana West Africa, she holds a Bachelor's degree in Social Policy and Administration from the University of Leeds, UK (1994) and also a Master's degree in International Development Studies from the University of Bradford, UK (1995). She is married to Dr. Michael Aidoo a research scientist working at the Centers for Disease Control (CDC) in Atlanta.
Lady Pearl is a business owner, and has been a full time home maker since 2006. She believes that the best career is one with meaning and passion, and with that comes the genuine satisfaction and pride when days are spent doing something of value. In that spirit, she volunteers at her children's schools, her church and community among others.
In April 2008 to April 2010, she served as the first President of the Ghanaian Women's Association of Georgia (GWAG) after having served as a member of GWAG's organizing committee from its inception in 2007 to its inauguration in April 2008. She led the organization on its maiden voyage establishing the organizations identity through fundraising and volunteering activities, including publishing a Ghanaian cook book for sale, launching a Business directory, shipping donated clothing items to orphanages in Ghana, and promoting and hosting various public charitable and fundraising events to promote the organizations mission. She is still a current member of GWAG.
Lady Pearl has worked as a Management Consultant with Price Waterhouse (Ghana) and in the banking and finance industry with SunTrust Bank and Pension Financial Services respectively. Lady Pearl is passionate about social and public policy matters and in her quest to find sustainable solutions and outcomes, is always willing to engage in dialogue and discussion on these issues. Lady Pearl loves to cook, write, read, and travel, and considers herself to be adventurous (but that is debatable according to her family) She appreciates the arts, and enjoys interacting with family and friends. She is committed to her family, and strives to contribute in tangible and positive ways to her community and the world.