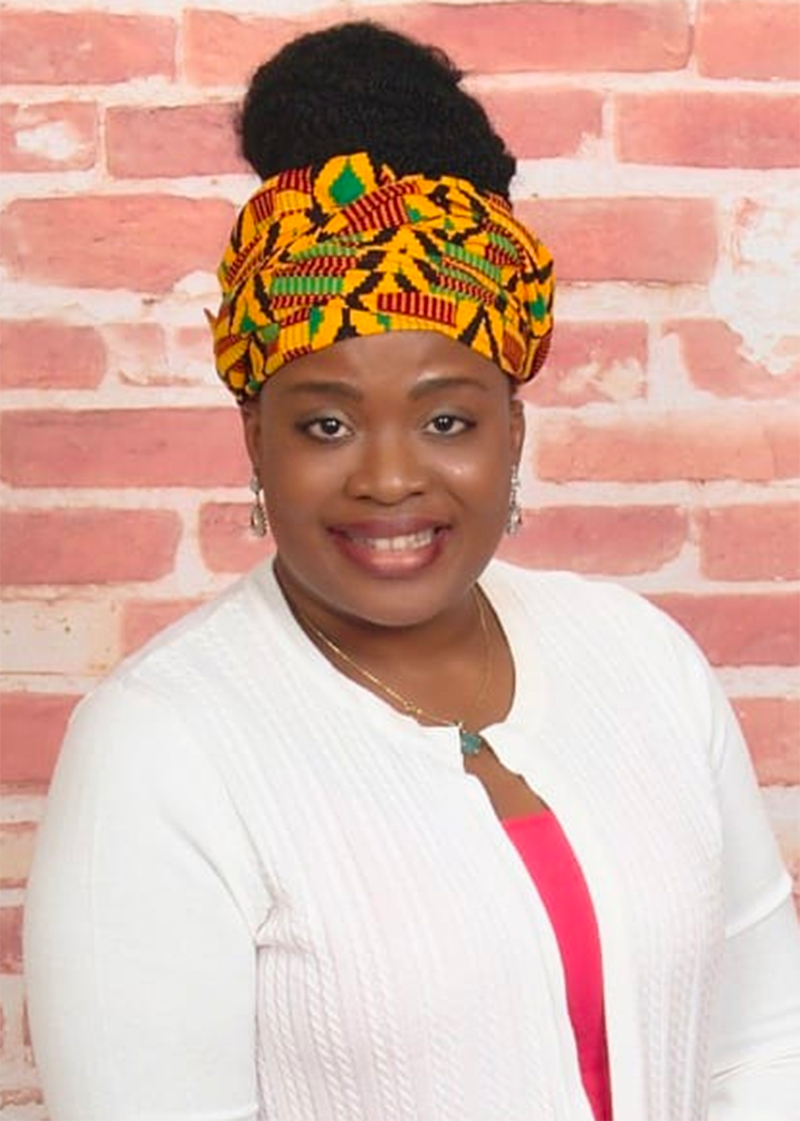 President
Aseye Esi Ame-Bruce is a certified IT GRC Analyst in a reputable insurance company, Atlanta Georgia. She works in Technical Recovery Enablement and consulting in the Risk and Compliance Department. She is also the Marketing Executive for Imperial Homes, North America. Aseye read Communications with specialization in Journalism and Public Relations. She also holds a certificate in Documentary studies from Duke University, CompTIA Cyber Security and Scrum Master Certifications.
Aseye started her career at Ghana Broadcasting Corporation and TV3 in Ghana. She garnered a lot of experience working in various capacities. Some of the aforementioned included the ff: Assistant Director, Duke University Global Education program to Ghana affiliated to University of Ghana, Legon. She was responsible for organizing research, as well as field trips to Ghana and excelled in this endeavor. As a result, she earned a certificate of recognition for the success of the Duke in Ghana Program.
Aseye also became the Country Consultant for American Jewish World Service Programs in Ghana where she supported local NGO's in the implementation of social justice programs. She was also responsible for capacity building and volunteer placements. She was again recognized for expanding AJWS work and impact in Ghana, especially in the area of HIV/AIDS advocacy and education. While at this position and being a multi-tasker, she found it expedient to establish and operated a successful tourism company" This company specialized in hosting study abroad programs in Ghana. She went on to become the Office Manager, Alpha Offshore/Atwood Hunter Oil Company, a drilling vendor for Kosmos Energy in Ghana. Where she was responsible for setting up the company from scratch. Aseye accepted the offer as the first Administrator for the KECTIL Program (Knowles Educational Charitable Trust for International Leaders), in Atlanta, Ga. This is a web-based mentoring and training program for youth aged 17 to 26 in developing and least developing countries with the focus on ethical leadership, innovation and entrepreneurship. She is credited for building the capacity of about 2000 youths in 63 countries across 4 continents in 3 years.
Aseye's goal for GWAG is to grow the organization along its mission and vision to improve maternal health in Ghana, increase GWAG's community services in Georgia and to support the personal and professional development of GWAG members.
Aseye, has a great sense of humor and enjoys socializing, current affairs, she gets fulfilment from volunteering, advocating for women and mentoring youth. Her hobbies include travelling, hiking, dancing, cooking, reading and bowling.
Vice President
Anita Wilson is a Christian, a mother of two amazing boys and has been a healthcare professional for 15 years. She received her Massage Therapy License in 2012. Prior to becoming an LMT, she graduated from Mercy College at New York City (2011) with a Bachelor's Degree in Health Sciences.
Anita's years of experience have been enriched by practicing with Chiropractors, Physical Therapist and holistic health care providers; with a specialization in conditions like whiplash, migraine, using techniques such as Proprioceptive Neuromuscular Facilitation (PNF stretching) Trigger Point Therapy, Myofacial Release for corrective and restorative specific to patients' structure alignment.
Anita's work ethics began while in school working as Physical Therapy Technician. She works with clients through their rehabilitation period after surgery and sudden illnesses such as stroke and car accident. This work experience has enabled Anita to intimately understand the demands put on the body by various work environments. Anita is dedicated to excellence in professionalism and her quality of work is incredible.
Anita is also gifted and talented in Arts and Crafts and Decor. Working on her craft brings her inner peace. Her presence, smile and humble demeanor are welcoming and people are at ease to be around her. Anita loves to give back in her community and has served as a Fitness and Nutrition Small Group leader at her local church 12 stone in Lawrenceville Georgia.
One of her favorite ethnic food from Ghana in West Africa is fried sweet plantain. Anita creates a balanced healthy lifestyle and a great example of health and fitness enthusiast. She is dedicated to her daily workouts, encourages and promotes healthy long-life and longevity to all.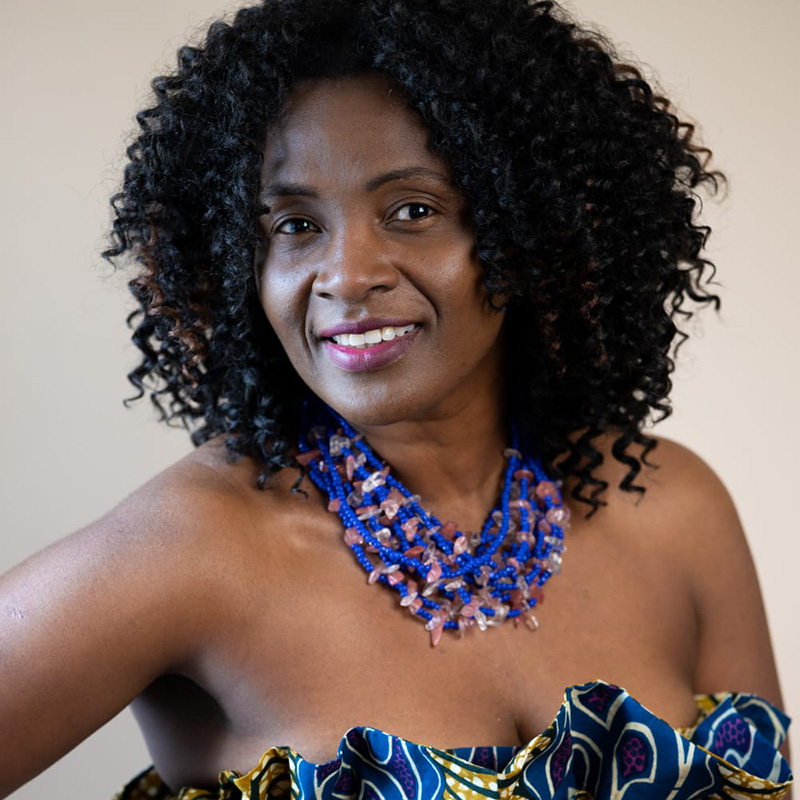 Secretary
Joyce Kuffuor, a mom of three, friend to many, lives in Sugar Hill, and works alongside her husband in their Software Company, Unicomp USA, as sales and support staff.
Joyce enjoys interior decorating, gardening & nature. She is a food adventurous and dreams of travelling the world someday.
She joined GWAG so that she may be of service to others for; I am my Sister's Keeper. Her aspiration for GWAG is that, She grows to be a phenomenal organization, serving/empowering women and children in all corners of the world.
This is possible because, whenever God gives us an assignment, He always equips us with what we need to accomplish it. This custom combination of capabilities is called your SHAPE. (Spiritual gifts, Heart, Abilities, Personality, Experience)
Assistant Secretary
Susie Kissiedu nee Boateng lives in Sugar Hill GA, with her family. She is very happy to serve as an assistant to our newly elected executives.
Susie is a Registered Nurse, Health Coach, and Fitness instructor.
She joined GWAG in 2019 and decided to volunteer her services to serve as an Assistant Secretary, when there was the need. She is a proud Akwapim and Ga girl, born and bred in Koforidua. "A real Koforidua Flower."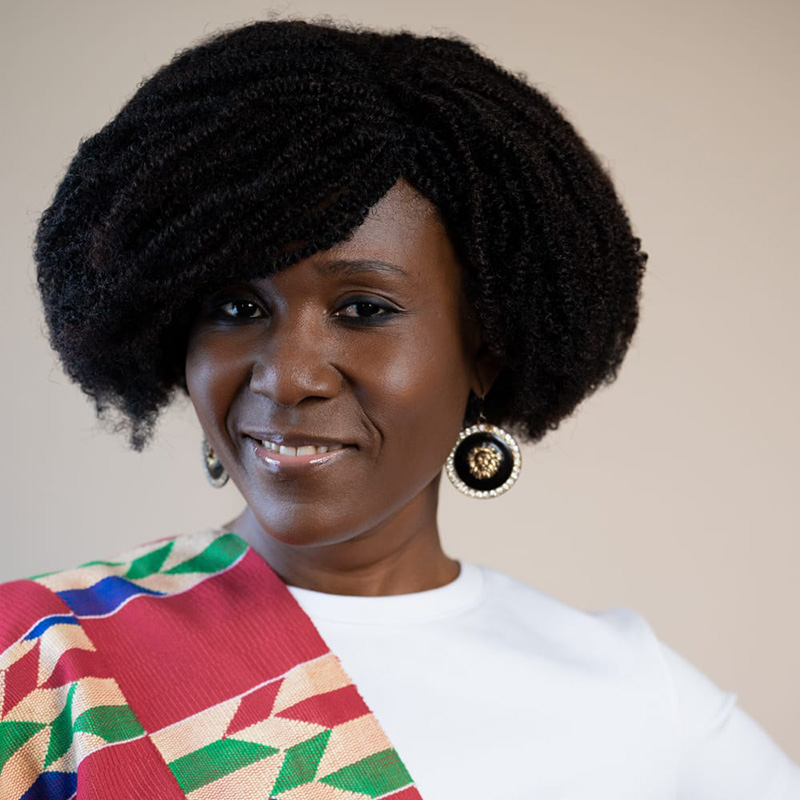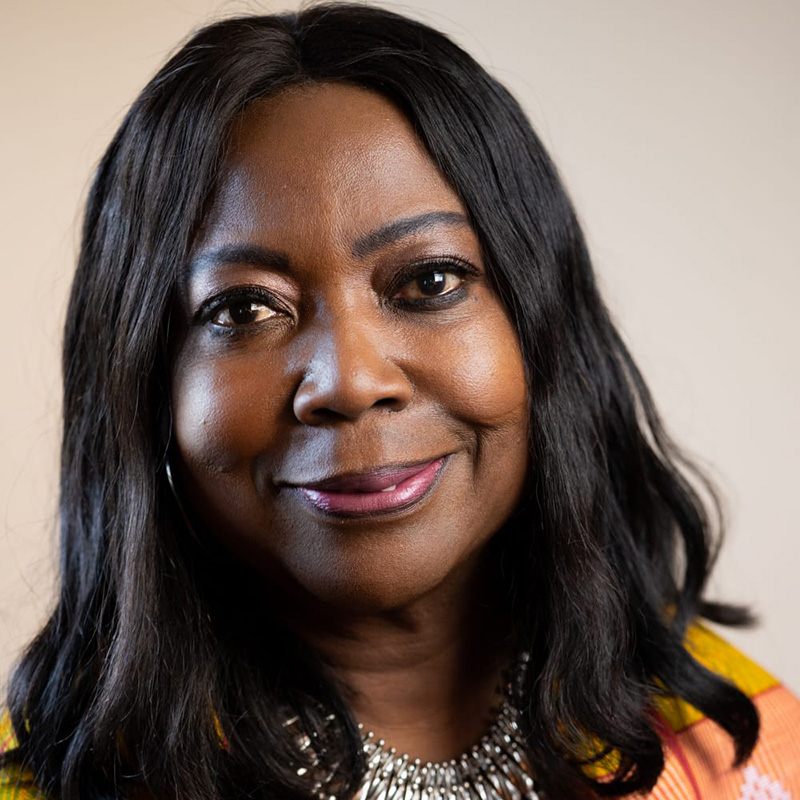 Treasurer
Grace Paintsil-Baah, LD, CDN, CDM - is a Licensed Dietitian with more than 20 years experience working as a Clinical Dietitian, and Food Service Operations Director for various New York City hospitals and nursing homes.
Grace completed her undergraduate studies at Pratt Institute, receiving a Bachelor's of Science degree in Nutrition and Dietetics. She later went on to attend New York Institute of Technology for her graduate M.S studies.
Amongst her many years working in the food service industry, Grace is highly recognized for her leadership efforts in restoring operational capacity for hospitals and nursing homes during Hurricane Sandy that affected many people in Queens and Brooklyn, New York.
She had the privilege in partnering with consulting teams to write regulatory compliance policies for home care agencies and long term care facilities before relocating to Suwanee GA. Grace has worked for the Georgia Department of Health and various long term care facilities as a Nutritionist and Food Service Operational Manager.
Grace is a faithful member of Victory World Church located in Norcross, Georgia, where she serves as a small group leader, prayer team and volunteers in the Victory Kid's ministry.
Grace is a mother of five beautiful children. She enjoys family time, socializing, traveling, dancing and bowling in her spare time. She is a firm believer of the GWAG pillars of mission and vision-promoting healthcare for women and children in Ghana and also providing services to our local communities in Georgia.
Grace's goal for GWAG is to work with the awesome newly elected leaders to grow membership in Greater Atlanta and across the United States.
Assistant Treasurer
Evelyn Boateng, an accounting professional working in the financial services industry with over 15 years experience. I find volunteering my time in any capacity very fulfilling. I enjoy traveling & learning about new cultures. After being on the sidelines for a while, I'm excited to be a part of GWAG to support this organization's global mission & vision of providing maternal healthcare needs to the under privileged in our communities.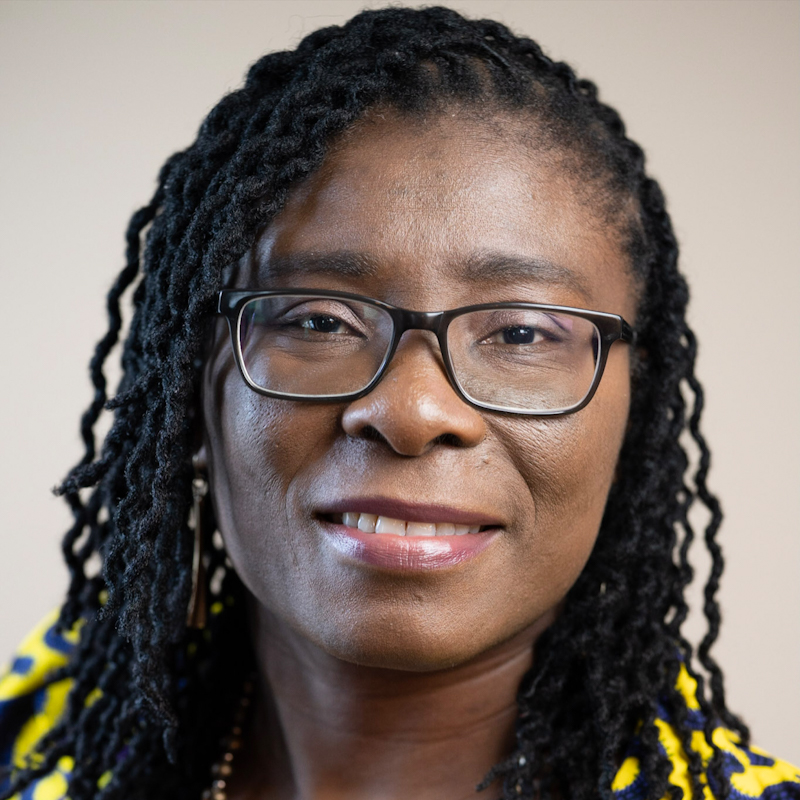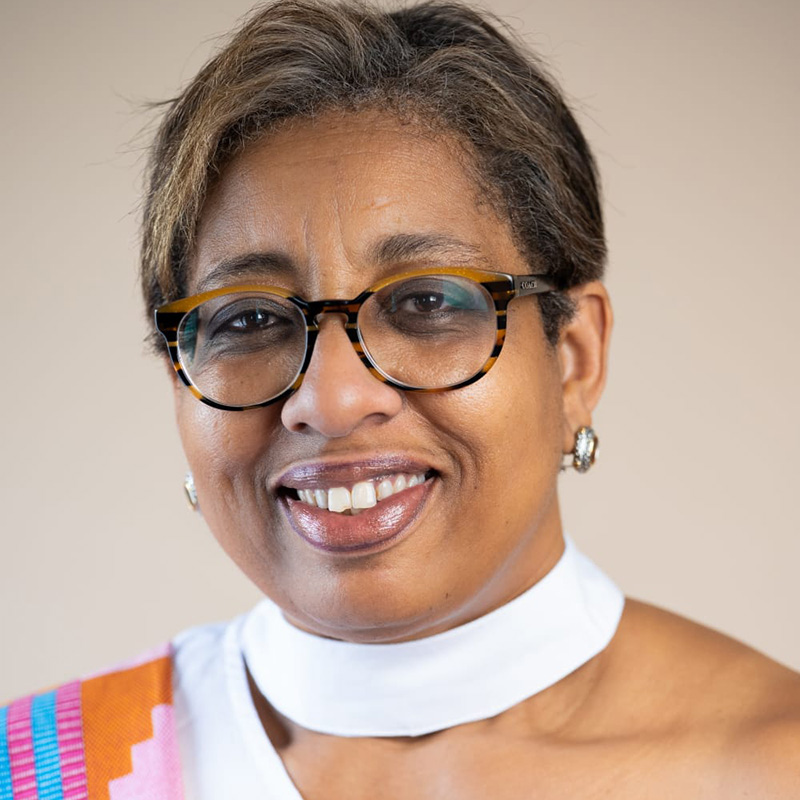 Public Relations Officer
Angela Musey, RN, MBA, MACC, CHRI - is the Interim Director of Revenue Integrity at Gwinnett Hospital System now Northside Hospital, where she works closely with executive leadership, clinical, finance and revenue cycle departments to identify process gaps; improve process workflows; find opportunities for revenue capture and; maintain compliance of external and internal regulations.
Angela is an accountant and auditor with over 12 years' experience in both the public and private sectors with recognized corporations such as Price Waterhouse Coopers, RaceTrac and Emory University Hospital Midtown.
Combining over 25 years of healthcare experience as a registered nurse with her accounting and auditing experiences, Angela has found the best of both industries in her seven years of experience in revenue integrity where she has provided numerous contributions to stimulate and promote continued development to the revenue integrity industry.
Volunteering is Angela's passion and she dedicates her time and energy to serve. From feeding the homeless with Action Ministries to building homes for women and their families with Habitat for Humanity to sorting medical supplies to send to underserved communities with MedShare. Angela makes giving back a priority.
Angela's goal for G-WAG is to showcase its commitment to community, illustrate what G-WAG has done and will continue to do to improve maternal and children's health, identify and promote the importance of women in education through scholarship and support the women of G-WAG in their personal and professional endeavors both locally here in Georgia and in Ghana.
Angela has been married to her best friend for 30 years, has three beautiful children and a very handsome grandson whom she adores. She enjoys great food and world travel including as many trips as possible to Ghana where she plans to retire.
Chair, Welfare, Ethics and Scholarship
Marian Adomakoh has been involved with GWAG since 2011. She represented GWAG on Ghana Council of Georgia for three years where she was elected as Financial Secretary from 2017-2019. For the past three GWAG elections, she has served on the Nomination Committee (NomCom) and looks forward to contributing to the continued growth of this august organization.
Having worked at various colleges and universities for the past 25 years, she is currently employed at Georgia State University. Marian Adomakoh is also a certified personal development life coach.
Marian has a daughter and son-in-law who reside in North Carolina. She has a breath of interests but her passion is fulfilling her purpose as a disciple of Christ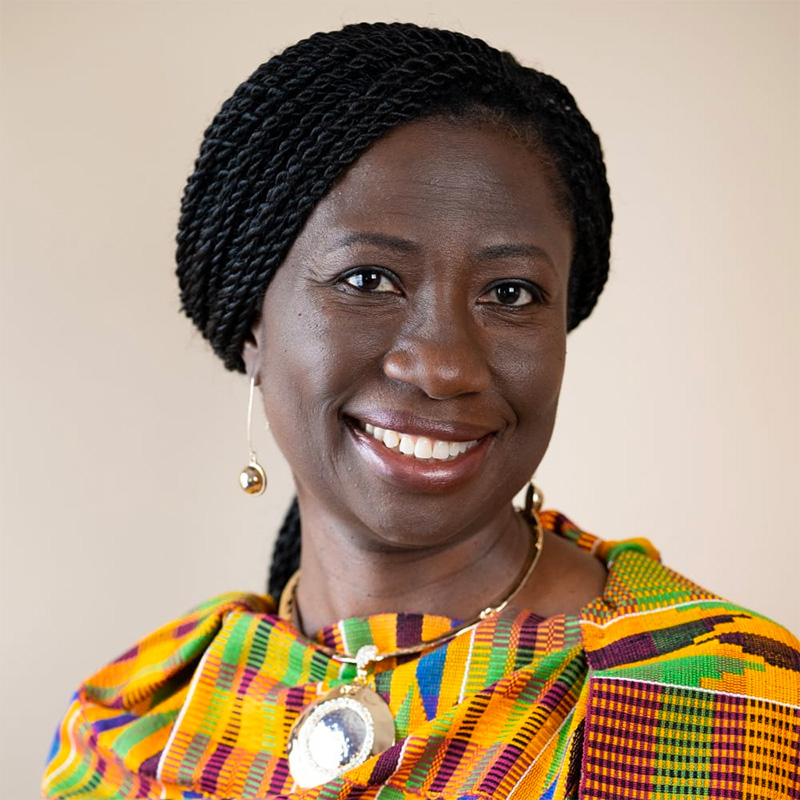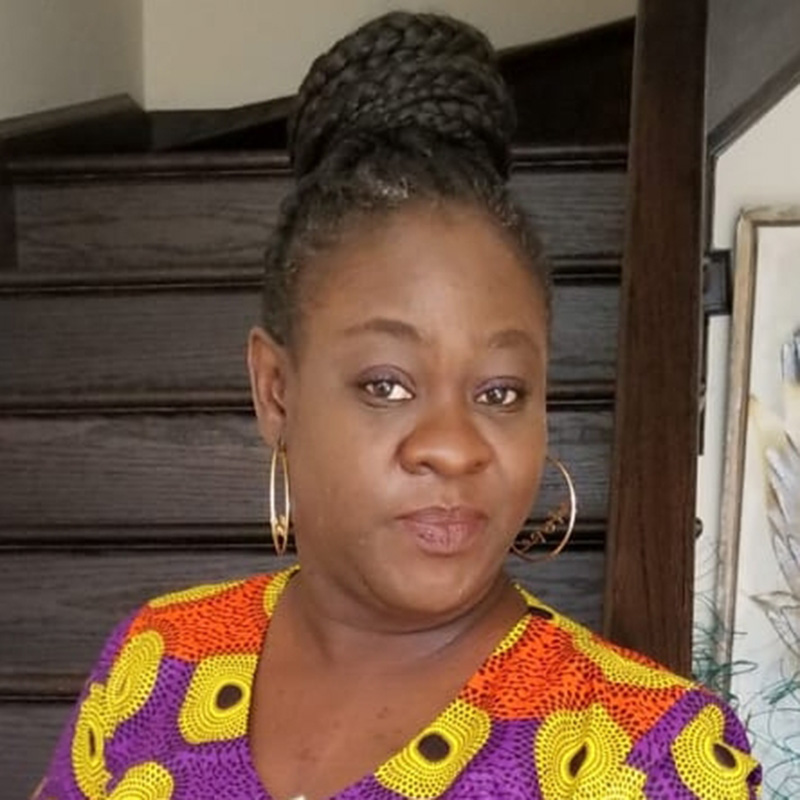 Chair, International Fundraising - Canada
My name is Sally Amon-Kotey (Nee: Paresen). Born and raised in Ghana, I had my secondary and some tertiary education in Ghana. With a diploma in Bilingual Secretarial ship, I worked for the Canadian High Commission, Accra between 1996 to 2000. I moved to Toronto , Canada in August 2000 and enrolled into Humber College, Toronto and graduated with a Diploma in Business Management, Human Resources Major. In 2005, I graduated from Ryerson University with Bachelor's degree in Business Administration, International Business Management Major.
I have been working for the Canada Border Services Agency since 2006. Currently, I hold the position of a Senior Officer in Trade Compliance, Customs Auditor.
My passion for maternity ward support in Ghana was as a result of losing my school mate tragically from childbirth. I then began to question why. Why would anybody die in the process of bringing life to another? G-WAG's mission and objectives towards needy maternity wards in Ghana were clear to me that Ghanaian women both in Canada and the USA need coming together to help better the maternity experience in the motherland, ONE WARD AT A TIME!!!
Chair, Community Service
Gloria White, RN, BSN, MSN, earned her undergraduate degree from the University of Connecticut and her Master of Science in Nursing from the University of Phoenix. She has over 20 years of community health and oncology nursing experience. Gloria's nursing career is dedicated to creating high quality, reliable health care systems and empowering the next generation of health care professionals to provide optimum care to the communities we serve.
Gloria lives with her husband and is the mother of 1 son. She enjoys traveling, various fitness activities and living her best life to the fullest.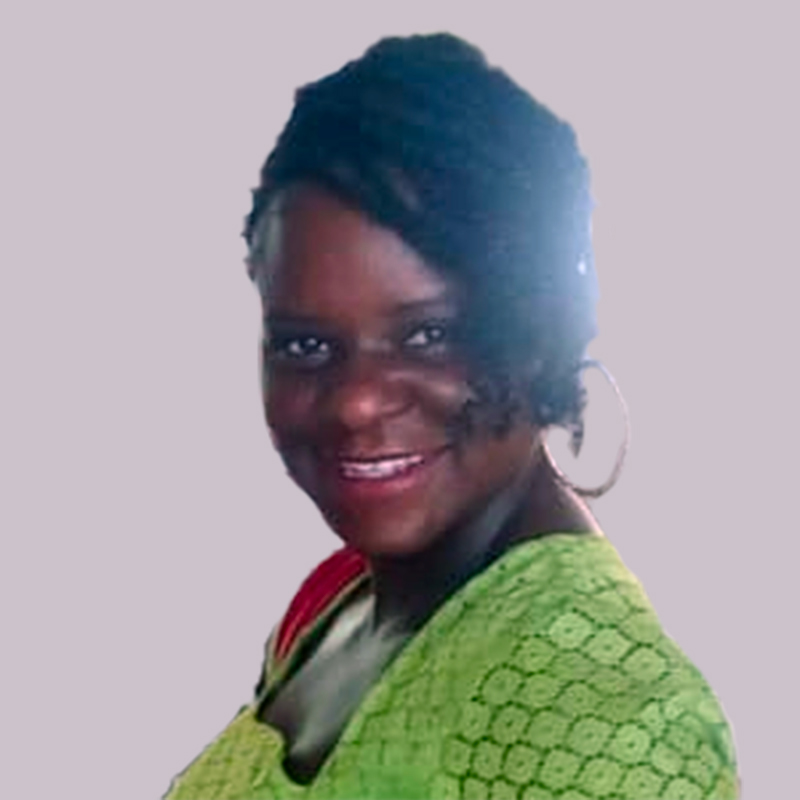 Chair, Business and Professional Development
Nicole Twum-Baah joined GWAG in 2015 and has served in various leadership capacities over the last 4 years, first as the public relations officer from 2015 - 2017 and later as secretary from 2017 - 2019. She is currently the chair of the Business and Professional Development Committee where she hopes to bring some attention and visibility to businesses owned by GWAG's members.
Nicole is a multicultural book editor and owner of The Brielle Agency, LLC based in Kennesaw. Before establishing the agency in 2013, she was the publisher and editor-in-chief of Afrikan Goddess Magazine, an online magazine highlighting the work of African female humanitarians. She was one of the first few publishers of her kind to interview and profile women such as Mariama Mounir Camara-Petrolawicz, co-founder and president of There is No Limit Foundation, MacDella Cooper, founder of MacDella Cooper Foundation and 2017 presidential candidate of Liberia, Rainatou Sou, Executive Director of Make Every Woman Count, and Noella Coursaris Musunka, renowned international model and founder of the Malaika Foundation, among many others.
In addition to being a book editor, publisher, storyteller, and content creator, Nicole is also a trained corporate paralegal who specializes in trademark and patent law, copyrights, and corporate litigation. She served as the lead corporate paralegal and research editor for the American Bankers Association in Washington, D.C. for 5 years before moving to Georgia to focus on her freelance career. She has a Bachelor's Degree in Political Science from Old Dominion University and a Paralegal Graduate Certificate from Georgetown University.
When she's not writing or editing, Nicole can be found immersed in leisure activities such as reading, spending time with her family, and taking long nature walks. She lives in Acworth with her amazing husband and two young, beautiful daughters.
Chair, Publicity and Public Relations
Dziedzorm Toppar (Ms. Jay Adek) has called Atlanta home for the past 2 decades. Born and raised in Ghana, she's deeply rooted in the values and principles of integrity, human development and community building for that matter.
Ms. Jay is an IT professional who trains doctors and nurses on healthcare software. She's also a well-known real estate consultant who's been in the business for over 15 years. You'll find that she's very affable and hold service rendering true to her heart. In her own words, "service gives me a solid sense of being". An active member of the Ghanaian community in metro Atlanta, she became a member of GWAG in 2016.
She's a wife and a mother of two. Ms. Jay enjoys the outdoors and loves to go dancing for leisure. She is excited about taking on the role of PR Chair for GWAG, and like many others, she's looking forward to making a positive impact on the less fortunate through her service.