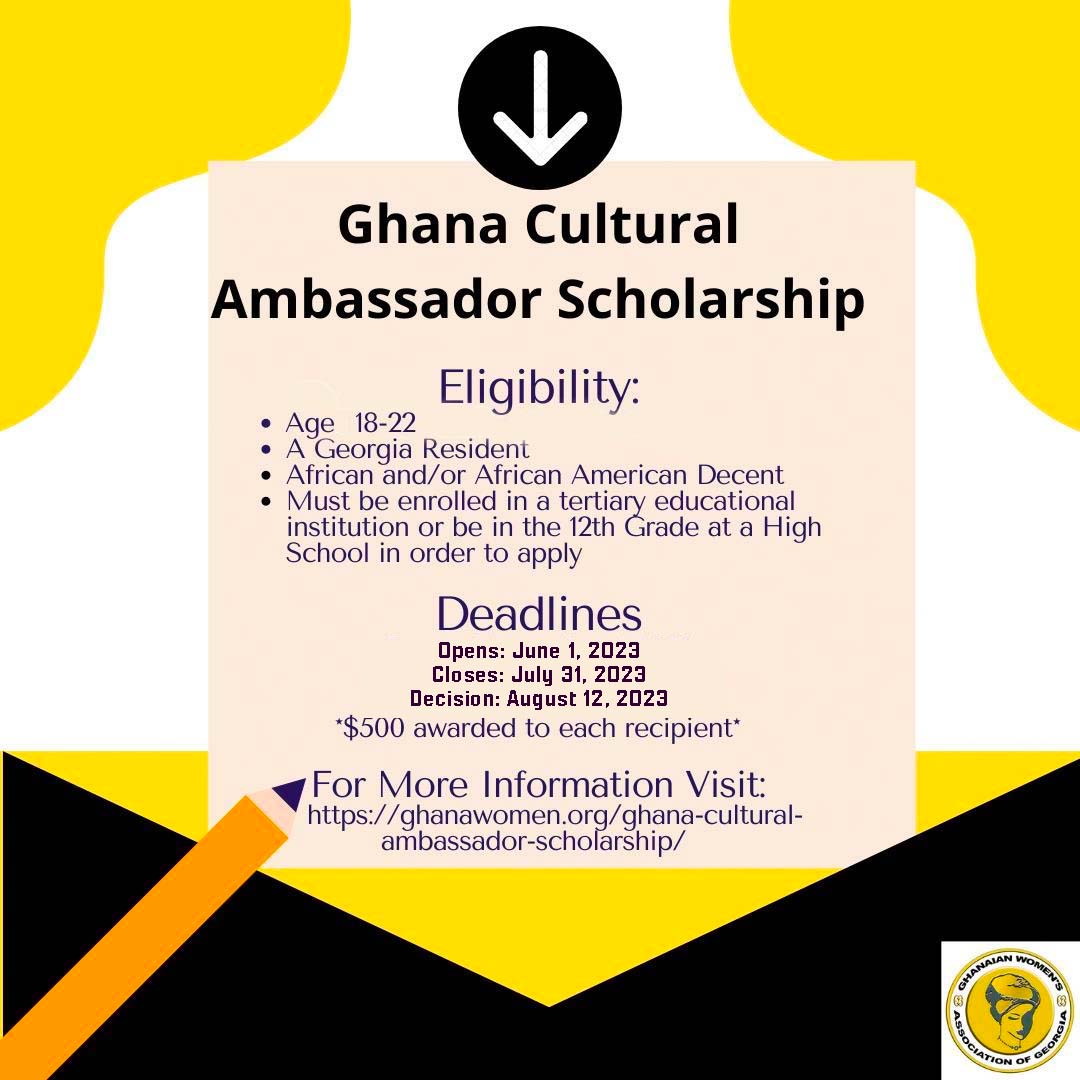 Ghana Cultural Ambassador Scholarship 2023
---

To mark a decade of service to the community, the Ghanaian Women's Association of Georgia is launching an annual scholarship to students of Ghanaian descent resident in the State of Georgia. The purpose of the award is to honor students who can demonstrate potential to use entrepreneurship as a way to promote the Ghanaian culture and community development.
Target Demographics
Age: 18-22
Ethnicity: African and/or African American of Ghanaian descent
Residency: State of Georgia or Ghana
Please circulate the information to students in colleges and high schools in Georgia who can benefit from these awards.
Welcome to GWAG!
Headquartered in Atlanta, the Ghanaian Women's Association of Georgia (GWAG) is a 501(c)(3) organization that promotes entrepreneurship for minority women in Georgia, and empowers women in underserved communities in Ghana by supporting initiatives in healthcare and education that create a positive social impact.
We share the belief that when a woman is empowered, she invests her knowledge and resources in her children, family and eventually, her community.
Drawing strength from our talents, skills, resources, and diversity, we seek to establish a thriving, engaged and visible Ghanaian community in Georgia while providing a platform for engaging in activities geared towards sustaining personal, professional, and community development.
Our Mission
GWAG's mission is to support entrepreneurship development for women, and promote healthcare for women and children by mobilizing and deploying vital medical supplies to government-run institutions in underserved communities in Ghana.
Our Vision
To implement sustainable programs that improve access to women's healthcare and children's education to enhance their lives, and enable them to participate in all aspects of life.
Our Values
✔ Service beyond self
✔ A commitment to work together effectively
✔ Being transparent in what we do and accepting responsibility for our collective and individual actions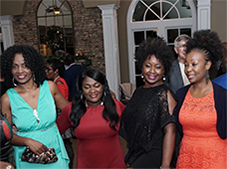 Membership
Our members are our most important asset - They are the force that allows the Association to carry out its many philanthropic efforts and achieve its mission.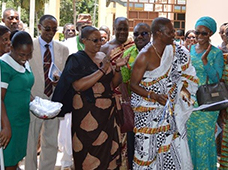 Projects
We are blessed with dedicated members who work tirelessly to design and implement programs that give back to the community, promote entrepreneurship, and culture.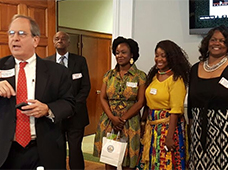 Partnerships
GWAG believes in forming strong partnerships that boost our efforts of making an impact in society. We currently partner with three Rotary Clubs in Ghana, and Amina Baobab.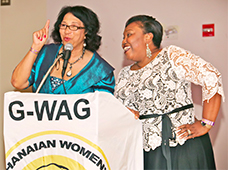 Events
We achieve our goals by hosting events that impact our communities. From volunteering to fundraising activities, it is our goal to reach as many people as we can.