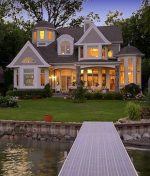 Short Business Description
Jay Adek Realty is a real estate consulting firm with focus on the purchase and sale of residential and commercial properties. A firm that conducts business with honesty, integrity and has great respect for its clients. "We adhere to the highest standards of professional ethics".
Long Business Description
Jay Adek Realty is a results-oriented real estate firm dedicated to helping people who are interested in the buying or selling of real property. This firm is known for delivering service of the highest quality. Jay Adek always goes 'the extra mile to meet clients' needs and objectives.
Business Address
2775 Cruse Rd, Suite 1701
Lawrenceville, GA
30043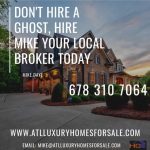 Long Business Description
Homeland Realty Group LLC
Luxury Real Estate Sales & Development Consultant
"Your Happiness Is My Satisfaction"
BUYERS!
We have a common goal: Making you a homeowner. Let's make it happen!
Ensuring you exceptional service at every step of your home buying process.
Search listings from the convenience of your home.
Be the first to get new listings that match your criteria.
Get real estate market watch updates for listings in your area.
"For Buyers" - Your source for the latest tips, checklists and free reports.
Personal Consultation - Vast experience and knowledge you can rely on.
Financial advice - Loans, Mortgages, interest and tax benefits.
Community information and Utilities.
I am your knowledgeable agents who know how to get the job done, get you a good deal and responsive to all your real estate needs. Providing you prompt service, personal guidance and professional competence from contract to settlement.
SELLERS!
Allow me to list your home for a quick sale and most money possible. As a real estate specialist, I know what it takes to sell your home. I bring expert knowledge, valuable experience blended with the latest technology, a well-defined marketing plan, a cohesive network, energy, enthusiasm and the excitement of a job well done.
Detailed Home Evaluation Report and advice on the best price to list your home.
Vast exposure to your listing.
Virtual tours to distinguish your listing.
"For Sellers" - Your source for the latest tips, checklists and free reports.
Personal Consultation - Vast experience and knowledge you can rely on.
Relocating - Everything you need to know about the neighborhood and transferring utilities.
If you are planning to place your home on the market, browse my website for valuable information on preparing your home for sale, pricing your home right, marketing it effectively and the home inspection processes. I am passionate about my job, love my neighborhood and keep up with the latest trends and strategies so that I can pass them on to my clients.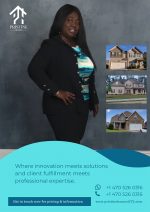 Short Business Description
Real Estate Company that assists in the navigation process of Buying, Selling, Building, and Investing in Properties
Long Business Description
We are a team of highly experienced Realtors, Lenders, Appraisers, Inspectors, Attorneys, and Building Contractors representing over three decades of Sales, Services, development, and other real estate activities. Our vision is to be regarded as the firm of choice where innovation meets Solutions and Client fulfillment meets professional expertise.
Business Address
1230 Peachtree St. NE, Suite 1900, Atlanta GA 30309
30309